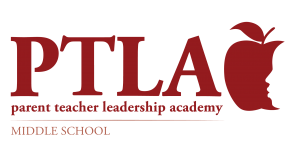 2020–2021 Middle School Modules
PTLA Graduation is scheduled for Thursday, April 8, 2021.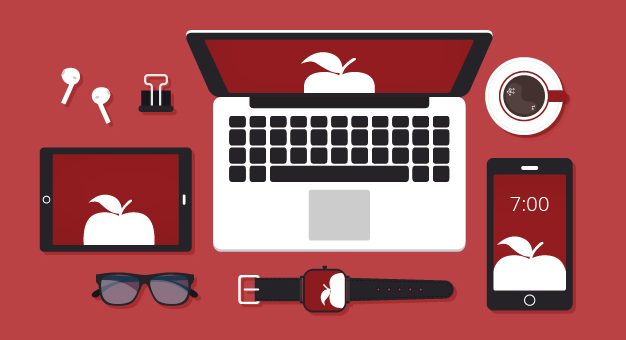 Through a virtual platform, parents and teachers will gain new knowledge and skills that assist their school team in building school, family, and community partnerships in order to support academic achievement.
As a component of the academy, each school team will develop an understanding of and utilize virtual resources to create a final partnership project based upon a goal from the school's improvement plan.
Monthly Modules will include:
Live Collaborations

Guest Speakers

Team Connections for School Teams

Project Checkpoints

Additional Resources
September Module
Parents and Teachers as Leaders: Educating in this in Environment
Objective: Discuss virtual and remote learning and how both parents
and teachers can take an active role as leaders in their schools.
Live collaboration: Sept. 24, 2020 from 6–7 p.m.
October Module
Goal-Oriented School, Family, and Community Partnerships
Objective: Discover specific types of partnerships that increase
engagement in a virtual setting.
Live collaboration: Oct. 22, 2020 from 6–7 p.m.
November/December Module
Collaboration and Communication: Helping Students
Achieve Academic Success
Objective: Explore ideas for collaboration and communication
within a virtual setting that will lead to increased academic success.
Live collaboration: Dec. 3, 2020 6–7 p.m.
January Module
School and Board of Education Relations
Objective: Connect with district administrators to collaborate on ways to increase and sustain engagement whether in person or virtual.
Live collaboration: Jan. 14, 2021 6:00–7:00 p.m.
February Module
Safe and Healthy Schools
Objective: Monitor social and emotional health for students while learning in virtual settings.
Live collaboration: Feb. 11, 2021 6:00-7:00 p.m.
March Module
Supporting Connected School Communities
Objective: Collaborate on projects to continue building partnerships for the benefit of students, schools, and families.
Live collaboration: March 11, 2021 6–7 p.m.